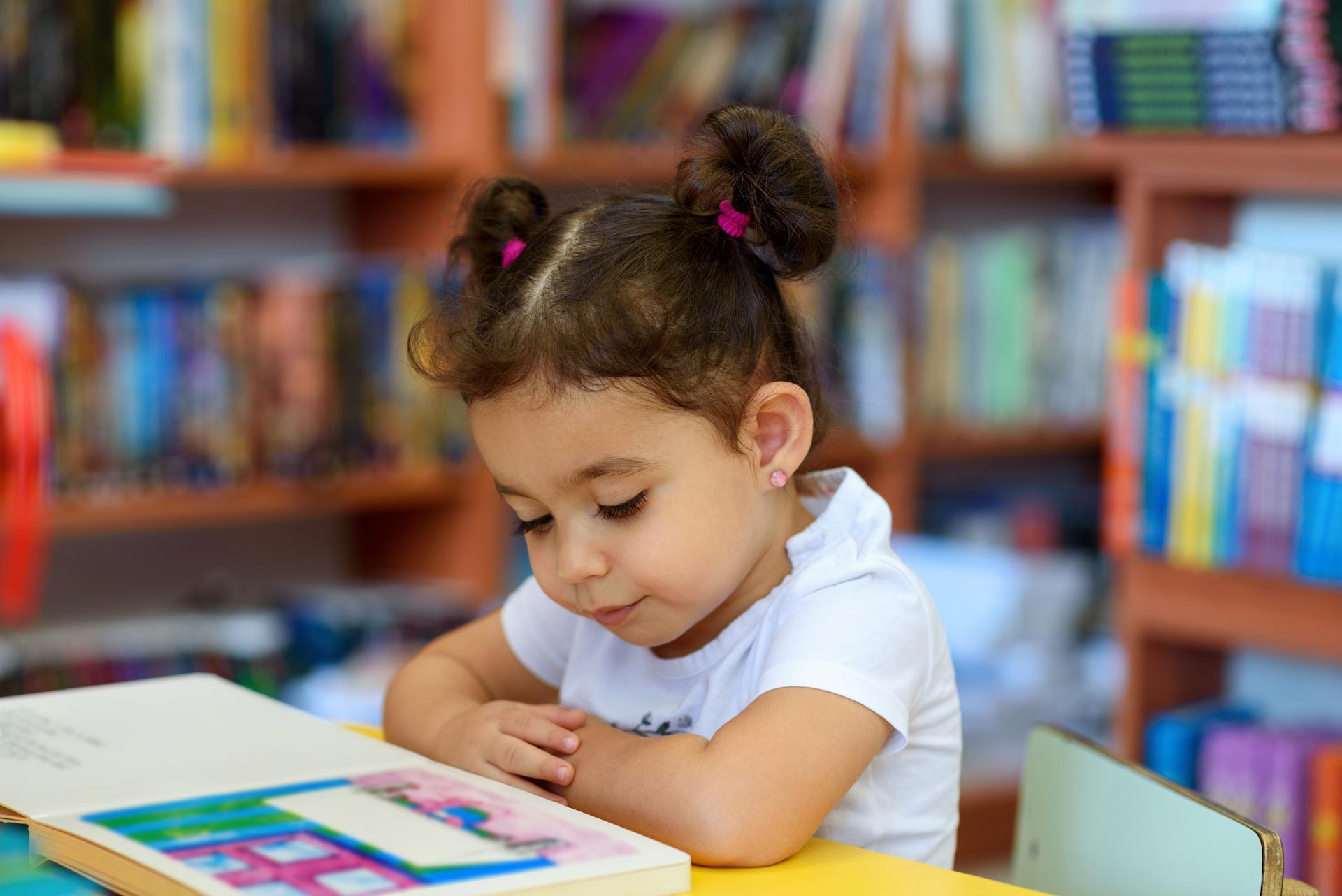 What is CACDS?
Georgia's Cross Agency Child Data System (CACDS) aligns critical data from programs and services for children (up to five years old) and their families. CACDS uses the data to identify service gaps and create opportunities for analysis and research. CACDS also provides an integrated approach to demonstrate how Georgia is meeting the needs of its youngest learners!
Our Mission
Create a high quality, comprehensive, integrated early childhood data system for Georgia to inform policies and practices that produce better outcomes for children and families.
Children Served
By Race
By Income Level
Children with Disabilities
Children Served by Year
See More in our
Community Data Explorer
Over 48,000 children participated in at least one Georgia Early Childhood Program by their first birthday in fiscal year 2018.
What Can I Do with CACDS?
See trends of enrollment and participation, demographical breakdowns of those served by Georgia's programs, and also who is not yet being served by Georgia's programs.
Babies Can't Wait served an additional 992 children in fiscal year 2017-18 compared to fiscal year 2016-7.
Our History
2010
The State Advisory Council provided a grant for the project's initial funding
Georgia named its system Georgia's Cross Agency Child Data System (CACDS) . The term early childhood integrated data system (ECIDS), as many such state systems are currently known, had not yet come to national prominence
CACDS was designed to serve as a single, accessible repository of early childhood data from numerous state agencies serving children and families, including:

Georgia Department of Early Care and Learning (DECAL)
Department of Education
Department of Public Health
Division of Family and Children Services
Georgia Head Start Association

The system would allow statistics from multiple programs to be matched and combined with other data sources to create compilations and reports to inform leaders, policymakers, and other stakeholders involved in making decisions, improving programs, and creating policies for children and families.
2013
DECAL received a five-year, $51.7 million Race to the Top-Early Learning Challenge (RTT-ELC) grant from the U.S. Departments of Education and Health and Human Services
The grant focused on encouragement of innovative structural development of early care initiatives at the state level
DECAL used the RTT-ELC funds to advance its work on the integrated child data system at a time when one of DECAL's priorities was updating the data-sharing agreements with participating agencies
The grant provided funding for CACDS infrastructure development to allow data linkage across state agencies
DECAL also formed an Executive Committee composed of representatives from the participating agencies and began drafting the CACDS Policy Manual, which outlined the system's goals, contents, governance and administrative structure, and access and use rules
2017
DECAL created a public website that includes standard and customizable templates for downloading aggregate-level data reports
Georgia won a grant from ECDataWorks at the University of Pennsylvania, funded by the Kellogg Foundation
The grant funded work to design a data visualization tool to improve the delivery and use of the state's early childhood data
These tools are now hosted on the Get Georgia Reading Campaign website at https://getgeorgiareading.org/data/find-data/